Softbank, the firm's biggest outside investor, has agreed to invest billions in the firm after the collapse of WeWork's flotation plans and ouster of co-founder Adam Neumann.
In a statement, Softbank said it would provide $5bn (£3.9bn) in new financing and up to $3bn for existing shareholders.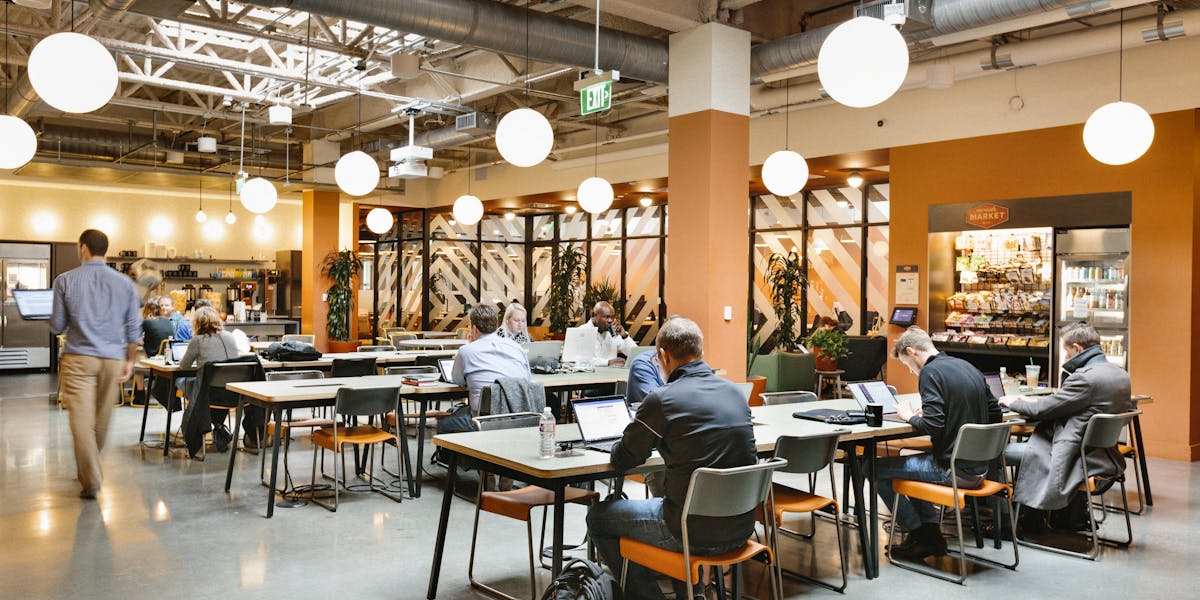 The deal will see Softbank increase its stake in the US office-space sharing start-up to roughly 80%.
The deal marks the end of a tumultuous period for WeWork – once valued at nearly $50bn – that saw Mr Neumann step down as chief executive as questions over his leadership emerged.
The former boss is expected to be handed a sizeable payout. The Wall Street Journal reported the deal could see Mr Neumann receive nearly $1.7bn as he sells his shares in the company and through other fees.
Co-founder Adam Neumann will leave the board but retain "observer" status.
WeWork leaders have warned staff to expect major job cuts after a shake-up at the struggling co-working company.
The company, which rents shared office space and helped to popularise co-working, has grown from a single office in New York City to more than 500 locations around the world. But it lost about $900m in the first six months of this year.
The firm's share offering received a lukewarm reaction from investors, who raised concerns about the firm's financing and governance. WeWork officially dropped the flotation plan last month.
Questions about its complicated financial ties to Mr Neumann also frustrated plans and led to him stepping down from the top job.