A memorial garden dedicated to the five people killed in the Leicester City helicopter crash has opened on the site of the disaster.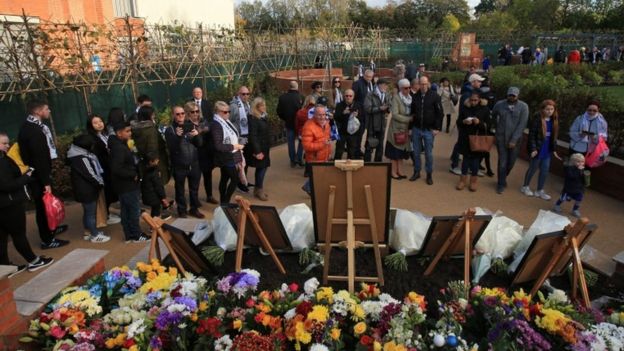 The garden, opened on the crash's first anniversary, is named after the club's chairman Vichai Srivaddhanaprabha, who was among those who died.
It was grown using compost made from the floral tributes left at the site.
Leicester City striker Jamie Vardy said the garden would show people "the type of person" Mr Vichai was.
On 27 October 2018 the chairman's helicopter crashed shortly after taking off, killing all those on board.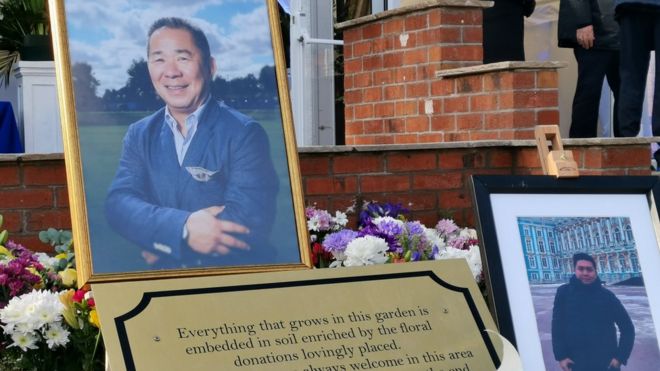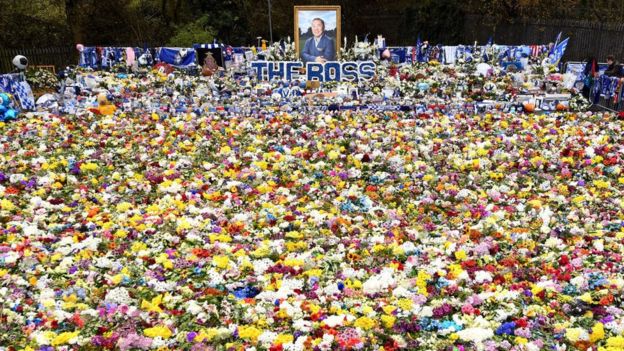 Kaveporn Punpare and Nusara Suknamai, members of Mr Vichai's staff, and pilots Eric Swaffer and Izabela Roza Lechowicz also died when the helicopter spiralled out of control after taking off from the club's stadium.
On Sunday 27/102019 there was a private, multi-faith ceremony at the Vichai Srivaddhanaprabha Memorial Garden, attended by players and members of the victims' families.
The garden, which is outside the King Power Stadium, was then opened to the public at 14:00 GMT.