People are being evacuated from their homes and there is chaos on the roads and trains after torrential downpours flooded parts of northern England.
Six severe warnings – meaning a danger to life – are in place along the River Don in Doncaster with some residents being told to leave their homes.
Dozens of people slept on chairs and benches after being left stranded in a shopping centre in Sheffield overnight.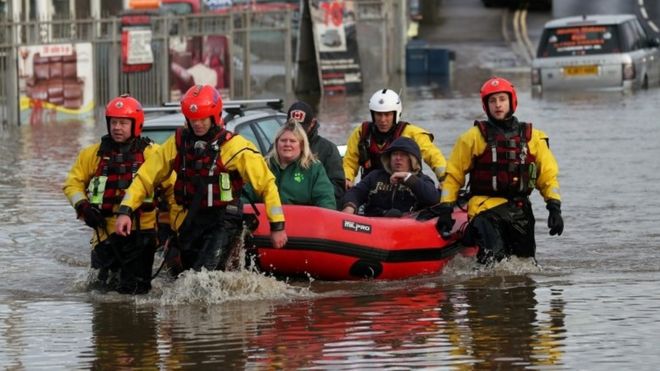 More than 100 flood warnings are in place across England
Fran Lowe, from the Environment Agency (EA), said urged people to take them seriously "as they represent a threat to life".
"Respond immediately and get out of any place affected by a severe flood warning," she said.
More than 50 people have been rescued from their static homes after a caravan site near Doncaster flooded.
Elderly and vulnerable people were among those who were led to safety from Willow Bridge Caravan Site after the River Don overtopped in the area.
Meanwhile, residents in Rotherham have been told to stay at home and not leave unless asked to do so by emergency services.
The council said the town centre, Whiston, Catcliffe and Laughton Common were areas of greatest concern.