As the tech industry has boomed, home prices and asking rents in such areas for example the Bay Area have roughly doubled over the past decade, becoming by many counts the highest in the US.
Last month, the San Francisco Association of Realtors said the median home price in San Francisco had hit $1.4m. The average asking rent exceeded $3,200 per month, according to research firm Moody's Analytics-Reis.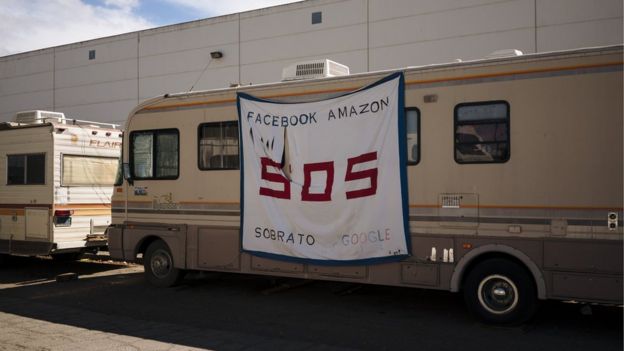 Wages in the area have increased as well, but not as fast as housing costs.
A family needs to earn $126,800 a year to rent a typical two-bedroom property in San Francisco without spending more than 30% of their income – the share typically considered affordable. In 2017, about 40% of Bay Area renters spent more.
The high costs are forcing companies to pay more and work harder to find staff, one reason the tech firms have taken an interest.
For the most part, their pledges aren't philanthropy.
Apple is lending the state up to $1bn to help finance affordable housing projects and providing $1bn to California's first-time homebuyer fund.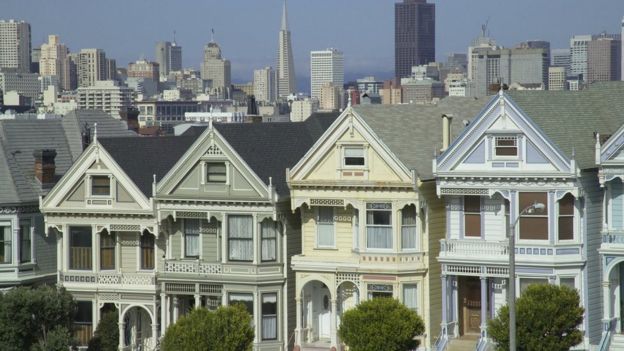 Google and Facebook also plan to invest hundreds of millions in new housing. Land owned by the tech companies that will be made available for housing construction accounts for another major part of the commitments – a full $750m worth in Google's case.
Such large promises are "unprecedented", but a lack of detail makes them hard to evaluate, says Carol Galante, director of the Terner Center for Housing Innovation at the University of California, Berkeley.
"It's in their self-interest but it's also obviously in the community's interest."
Multinational businesses all over the world should borrow a leaf from this and invest in housing to solve the global housing crisis.
For property investment in the UK from start to finish, Please Contact me
Dennis Bebo – MSC, BSC, DEA, CeMAP