Europe will press ahead with a network of satellites to track carbon dioxide emissions across the globe.
They will be developed out of a new European Space Agency (Esa) budget agreed in Seville, Spain.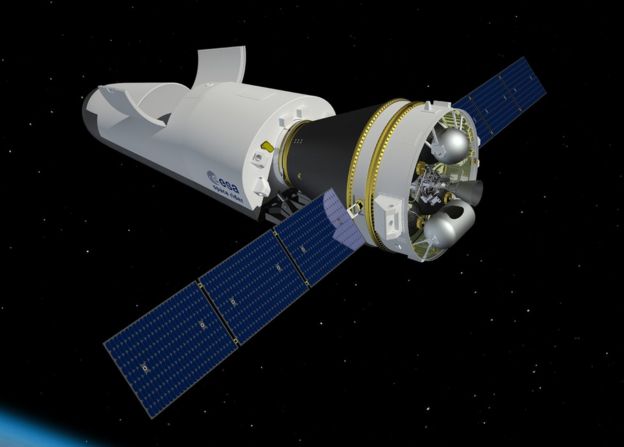 Research ministers on Thursday approved a package of proposals worth some €14.4bn (£12.3bn/$15.9bn) over the next five years.
As well as the new CO2 monitoring system, the funds will also pave the way for missions to the Moon and Mars.
It should be stated that Copernicus is a joint venture between Esa and the EU, with the latter covering 70% of the overall costs. Brussels' contribution to the expansion programme has yet to be determined.
"There is today about €6bn (£5.1bn) foreseen as part of the [EU] budget for space. And we look forward to completing the constellation with the recurring [satellites] which are to be paid for by the EU along with, of course, their operation," explained Esa EO director, Josef Aschbacher.
Across the entire Space19+ budget request, the top contributing countries were:
Germany – €3.3bn (£2.8bn), which is a 23% share of the total budget
France – €2.7bn (£2.3bn), which is an 18.5% share
Italy – €2.3bn (£1.8bn), which is 16%
UK – €1.6bn (£1.4bn), which is 11.5%
The UK's subscription after this meeting will rise from €355m (£304m) per year to €440m (£377m) per year.
Thinking of buying a property?
Need help with property investment in the UK from start to finish, Please Contact me
Dennis Bebo – MSC, BSC, DEA, CeMAP