Thousands of people spent the night without heat in freezing temperatures below zero after gas outage in Falkirk on Sunday morning.
Hundreds of engineers are visiting homes in the area as part of a major operation to tackle the gas network failure.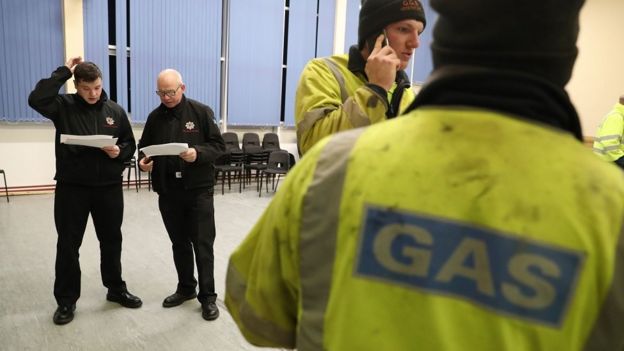 Heaters and portable cookers have been distributed to vulnerable residents and 14 schools and nurseries are closed.
Gas infrastructure company SGN said it had now begun reconnecting supplies to homes across the area.
The company said previously that it had hoped to visit all 8,000 affected properties by Monday afternoon.
By 21:30 on Monday, SGN confirmed it had reconnected gas to 3,000 properties.
More than 250 engineers are going door-to-door to turn off gas supplies at the meter for safety reasons.
Falkirk Council said the majority of schools in the area, as well as Kinnaird Waters early learning and childcare centre, would reopen on Tuesday.
Bainsford primary school and nursery class, Larbert early learning and childcare centre, and Kinnaird primary school and Thistle Wing will remain closed.
Pls Comment, like and share
Thinking of buying a property?
Need help with property investment in the UK from start to finish, Please Contact me
Dennis Bebo – MSC, BSC, DEA, CeMAP