Debts excluding mortgages are on the rise in the UK, according to the Office for National Statistics.
Debts including credit card debt and personal loans rose 11% to £119bn in the two years to March 2018, according to the ONS study, which is published every two years.
Average household financial debt rose 9% to £9,400.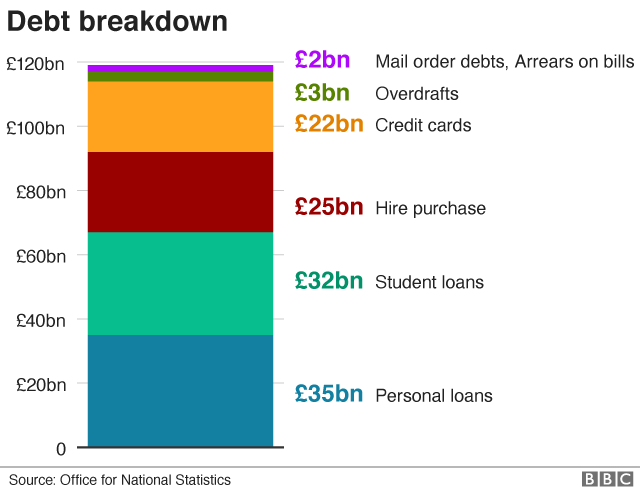 Much of the increase is a result of higher student loan and hire purchase debt.
"The figures are skewed slightly by the £32bn of student debts – which the vast majority of graduates will never pay back in full," said Sarah Coles, personal finance analyst at stockbroker Hargreaves Lansdown.
"However, even excluding that we're carrying £87bn in loans, credit cards, hire purchase agreements, overdrafts and arrears."