Whatever your home improvement project is; whether you're extending up, down, side or within, size and the use of space is vital to achieving the best design and improvement.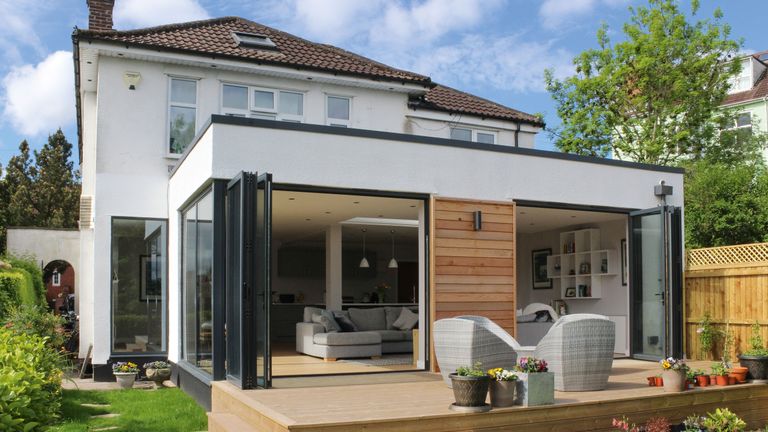 To get the best home improvement, why not take a drive around your local area to see how other people have done it? Keep an eye out for properties similar in structure to your own and make a note of what to do and don't want to achieve. Look at houses from your local estate agent, online and property catalogues. Also use your dog walks, jogging and evening walks as research trips.
Most homes are extended at the back, but you can consider extending upward,  downward or sideways depending on planning permission and building regulation. The exterior appearance and size of your property will have an impact on its value and appeal.
Extensions, conservatories, porches, driveway, garages come in all shapes and sizes, from standard to premium design and space. Just make sure it is in keeping with the aesthetic of your home and that you consider the orientation – taking into account its proximity to surrounding trees, outbuildings and neighbouring properties and how much sunlight it will get during the day. For example a north-facing conservatory can suffer from lack of sunlight and bump up your heating bills.
Pls Comment, like and share
Thinking of buying a property?
Need help with residential and commercial property purchase/finance in the UK from start to finish, Please Contact me
Selling or renting your property in Greater Manchester? Get same day EPC for £45 only
Dennis Bebo – MSC, BSC, DEA, CeMAP