Some overdraft borrowers will see charges double while others will make "astonishing" savings when new prices kick in, new analysis shows.
New rules for overdraft charging demanded by the City regulator take effect next month.
Financial information service Moneyfacts has tested how much someone borrowing £500 through an overdraft for a month would be charged.
Some will see costs roughly double to £14 but others will enjoy £60 savings.
Those facing more expensive overdrafts are almost entirely people who previously had an arranged overdraft facility.
Up until now fees have been complex, difficult to navigate and hard to compare, leaving some with large overdraft bills.
Single, simple overdraft interest rates are now being brought in ahead of an April deadline set by the regulator.
The big banks' new overdraft rates
Nationwide has said it will bring in an interest rate of 39.9% in April, replacing a daily fee of 50p for arranged overdrafts
HSBC's interest rate will double from 19.9% to 39.9%
Lloyds' will be 39.9%
Santander's will also be 39.9%
NatWest raised its to 39.45%
Barclays is not far behind with 35%.
To put those interest rates into context, the average quoted rate for credit card borrowing is just over 20%, according to the Bank of England.
The regulator, the Financial Conduct Authority, said most High Street banks had set "very similar prices", after it demanded changes to the system.
It has sent a letter to banks, asking them to explain what influenced their decision.
It also asked how the banks will deal with any customers who could be worse off following the changes.
It said some firms could reduce or waive interest for customers who are in financial difficulty because of their overdraft.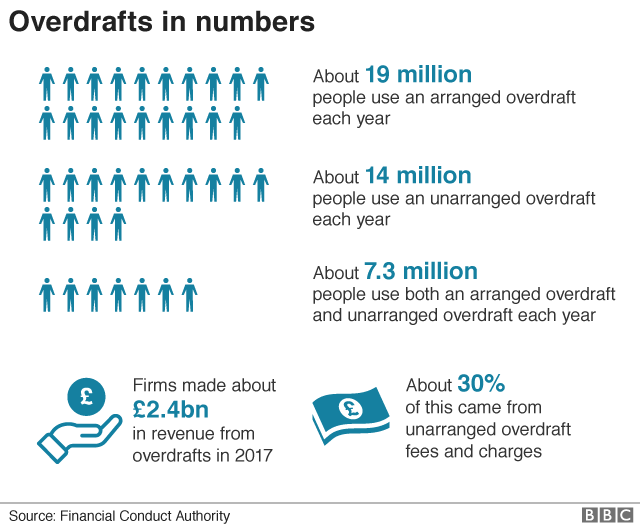 Pls Comment, like and share
Thinking of buying a property?
Need help with residential and commercial property purchase/finance in the UK from start to finish, Please Contact me
Selling or renting your property in Greater Manchester? Get same day EPC for £45 only
Dennis Bebo – MSC, BSC, DEA, CeMAP