The UK has set itself a target of net zero greenhouse gas emissions by 2050, but that will be a challenge for the housing market.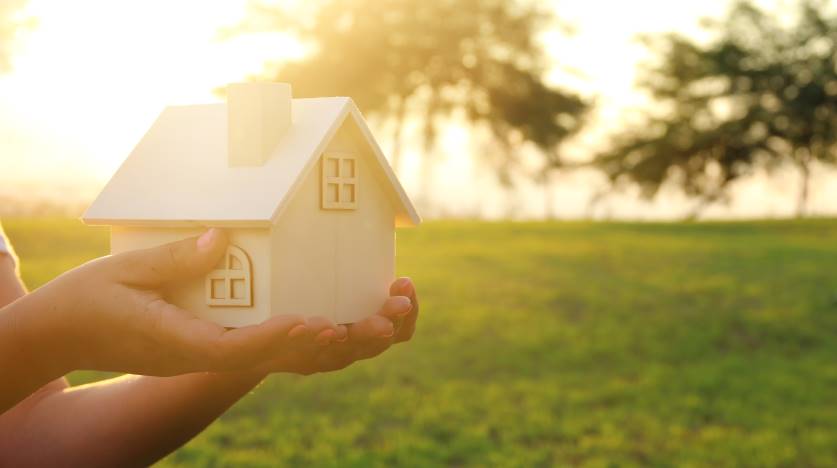 As things stand, domestic housing accounts for nearly 20% of the UK's carbon emissions. At the same time, there are few 'green' mortgage products and even fewer that have been set up to fund making homes more energy efficient.
This matters, because upgrading current buildings will be what helps cut emissions.
According to the UK Green Building Council, around 80% of the buildings that will exist in the UK in 2050 are already constructed.
Few of those are energy efficient. Based on the government's energy performance certificates (EPC), most of the UK's housing stock is in the middle, 'D', band.
Top of the list in making housing more energy efficient is cutting fuel use. Around 10% of the UK's carbon footprint comes down to heating – mostly domestic heating.
In principle, green mortgages that help homeowners manage the cost of boosting energy efficiency should be widespread and keenly priced.
In May 2020, the Green Finance Institute published a report on financing energy efficient buildings.
This cited "growing evidence that favourable financing terms can be achieved on securities that have an environmental or social impact label or certification".
But only three lenders in the UK currently offer green mortgages – Barclays, Ecology Building Society and Nationwide.
Chris McHugh, our Director of the Centre for Sustainable Finance, describes the UK green mortgage market as "a cautious beginning".
"The eligible customer base, property types and notional amounts are limited. The price incentives for borrowers appear to be small or non-existent."
The UK green mortgage market
Indeed you can count the number of green mortgage lenders on the fingers of one hand.
Ecology Building Society and Nationwide both offer lending for green home improvements. Ecology is a very small firm specialising in green finance including sustainable builds. In 2019 it lent £43.5m across 308 sustainable properties and projects.
However, compared to many other mortgage lenders, it's relatively expensive – with a current standard variable rate of 4.1%.
Nationwide Building Society is a much bigger player with around 12% of the UK market. It  offers preferential rates on green improvements for loans up to £25,000, but only for existing customers.
Barclays has around 8.6% of the UK mortgage market. It does offer green mortgages for "energy-efficient new-build" homes provided by "partner suppliers". But it doesn't have any plans to offer mortgages for green home improvements in the near-term.
Lloyds, which has the biggest overall share at nearly 16%, announced in January that it plans to launch green mortgages, but did not give further details.
Right now, lenders may be cautious about broadening their green mortgage offerings as demand is likely to have been hit by the Covid-19 pandemic
"There are far more pressing matters on consumers' minds," says John Somerville, our Head of Regulatory Relationships.
"With all green properties and loans, there's likely to be an extra cost and more underwriting. The appetite to jump through those hoops will be strongly diminished for some time to come."
Source: The London Institute of Banking and Finance
Pls Comment, like and share
Thinking of buying a property?
Need help with residential and commercial property purchase/finance in the UK from start to finish, Please Contact me
Selling or renting your property in Greater Manchester? Get same day EPC for £45 only
Dennis Bebo – MSC, BSC, DEA, CeMAP