Coronavirus is a potentially fatal type of virus associated with the common cold, pneumonia, and severe acute respiratory syndrome (SAR). It can infect your nose, sinuses, or upper throat. They can spread much like cold viruses.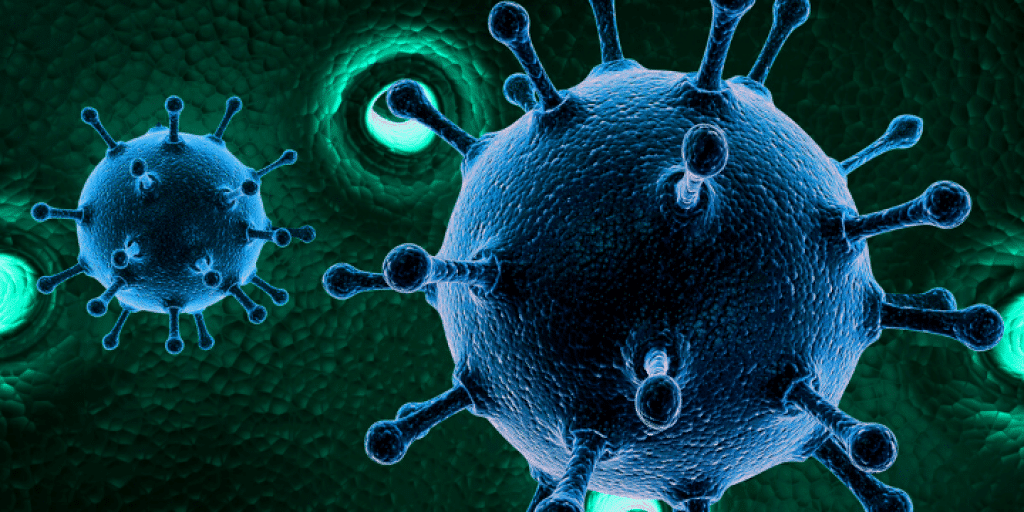 Medically Coronavirus is any of a group of RNA viruses that cause a variety of diseases in humans and other animals. In humans, the viruses cause respiratory infections – including the common cold – which are typically mild. Rarer forms such as SARS, MERS and the novel coronavirus causing the 2019–20 Wuhan coronavirus outbreak can be lethal. There are no vaccines or antiviral drugs that are approved for prevention or treatment.
Symptoms of Wuhan Corinavirus are:
fever –  high temperature
fatigue – Feeling tired
sore throat
dry cough
shortness of breath –  difficulty breathing
These symptoms are similar to other respiratory diseases, including flu and the common cold. So if you have symptoms consider the following:
Have you travelled in the last two weeks to a high risk area?
Have you been in contact with someone who has?
How quickly do symptoms emerge?
Symptoms are thought to appear between two and 10 days after contracting the virus.
There is also some evidence, as yet unconfirmed, that the virus can be spread by asymptomatic people – that is people who carry the virus but are not yet very sick.
If this is correct it may make the virus considerably more difficult to control.
When should I seek medical help?
If you have travelled to Wuhan or Hubei Province in China (or another significantly affected area)  in the last two weeks, or have been in close contact with someone who has and feel unwell, call NHS 111 for advice now.
Public Health England defines close contact as being within two meters of someone for 15 minutes or more or sharing a room for a prolonged period.
Do NOT go straight to a doctor's surgery or hospital as, if you have the virus, you risk spreading it to others.
The NHS is asking anyone returning from Wuhan or Hubei Province to "self-quarantine" themselves for two weeks, that is stay away from work and other busy places and take care interacting with others.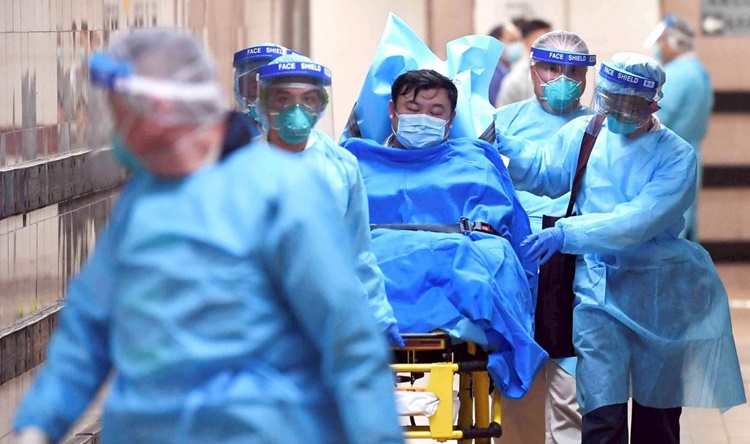 How is the new coronavirus spread and how can I protect myself?
Hand hygiene is the first and most important line of defence.
Like cold and flu bugs, the new virus is spread via droplets when a person coughs or sneezes.  The droplets land on surfaces and are picked up on the hands of others and spread further. People catch the virus when they touch their infected hands to their mouth, nose or eyes.
It follows that the single most important thing you can do to protect yourself is to keep your hands clean by washing them frequently with soap and water or a hand sanitising gel.
Also try to avoid touching your mouth, nose or eyes with unwashed hands – something we all do unconsciously on average about 15 times an hour.
Other tips include:
Carry a hand sanitiser with you to make frequent cleaning of hands easy
Always wash your hands before you eat
Be especially careful in busy airports and other public transport systems about touching things and then touching your face
Carry disposable tissues with you, cover your nose and mouth when you cough or sneeze and dispose of the tissue carefully (catch it, bin it, kill it)
Do not share snacks from packets or bowls that others are dipping their fingers into
Avoid shaking hands or cheek kissing if you suspect viruses are circulating
Regularly clean, not just your hands, but commonly used surfaces and devices you touch or handle
Pls Comment, like and share
Thinking of buying a property?
Need help with residential and commercial property purchase/finance in the UK from start to finish, Please Contact me
Selling or renting your property in Greater Manchester? Get same day EPC for £45 only
Dennis Bebo – MSC, BSC, DEA, CeMAP